Learn to Golf
The National Golf Academy
BIJ THE NATIONAL GOLF BRUSSELS HOUDEN WE VOOR ONZE GOLFLESSEN VAST AAN DE 3 P'S: PROFESSIONEEL, PLEZIER EN POSITIEF
Zo bouwen we onze golflessen op een ontspannende manier op. We geloven immers dat je als golfer de meeste progressie maakt wanneer je ook ten volle plezier aan je hobby beleeft. Daarnaast zorgen we met opbouwende feedback voor een continue verbetering van je spel. Je golfswing verbeteren was nog nooit zo leuk! Wil je jezelf als speler verbeteren? Dan kun je bij The National Golf Brussels golf leren spelen. Ontdek onze beginnerslessen, onze Golf Academy of neem contact met ons op.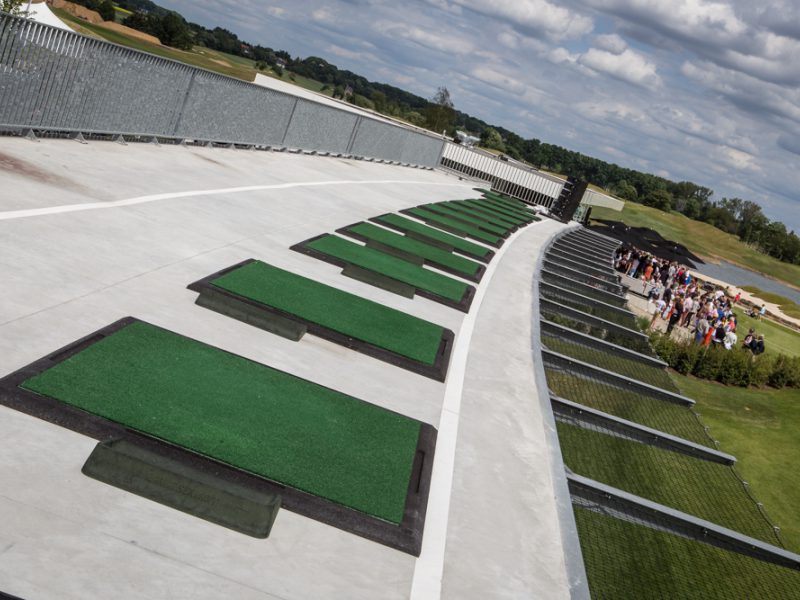 Als golfspeler jezelf verbeteren binnen een professioneel kader waar spelplezier centraal staat? Dát is de filosofie bij The National Golf Brussels in Sterrebeek.
Wat bieden we je aan? Lessen op jouw niveau terwijl je gebruik maakt van onze prachtige oefenfaciliteiten zoals de driving range, putting greens en chipping areas. En vergeet natuurlijk niet onze in-house topcoaches niet!