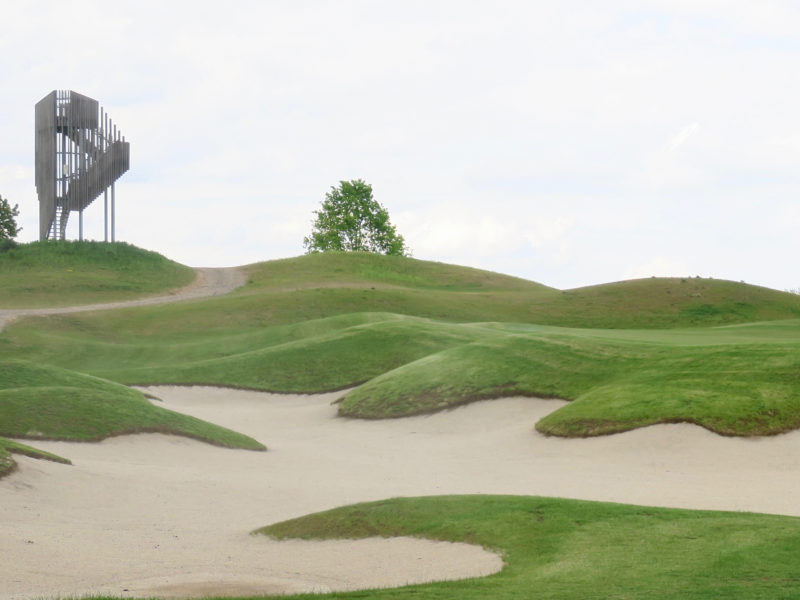 The National Golf Brussels in Sterrebeek is aiming big. Golf course architect Bruno Steensels has designed what many rank among the best championship courses in Belgium, giving you 6 km of total golfing pleasure.
While it's impossible to capture the entire design in a single snapshot, rest assured that it is all about the experience. It is simultaneously extroverted with major differences in heights, while also being introverted thanks to the subtly intimate stretches. You'll never feel rushed while playing and can enjoy your game and the greenery to the fullest.
The National Golf Brussels intends to turn golfing events into an all-in experience. The Driving Range with its two levels and 60 practice mats sets the tone, plus the additional 25 tees on the practice green as well as the 300 meter driving length. The putting greens, the chipping areas and the 6-hole course complete the picture.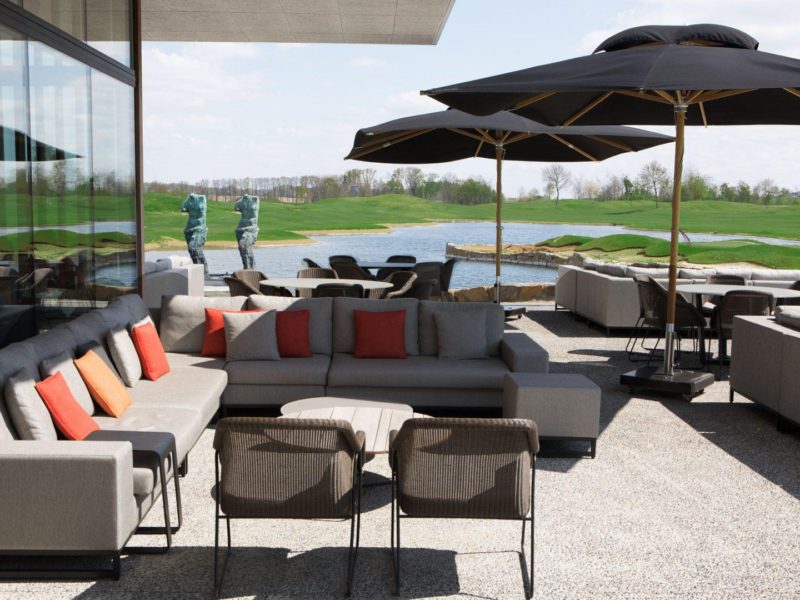 Unwinding is a key part of golf, and The National Brasserie will satisfy every taste with its views over the sprawling course.
You can tuck into a large pasta dish, sample the weekly menu (a two-course meal at €25) or choose one of the delicious snacks on offer. And of course an incredible selection of tapas is also available throughout the afternoon, while the bar is always open.
The new location of The National is an exceptionally splendid one – just a few minutes from the Brussels ring road you'll discover this oasis of extensive greenery. And it's all there for you to enjoy to the fullest.
Brasserie-Bar
Visit the website
Welcome to the Kingdom of Golf